American Express, commonly referred to as Amex, is a globally recognized financial services company offering a wide range of products and services to customers around the world. The company has a rich history dating back to the mid-19th century, starting as an express delivery company that transported freight and valuables across the United States via stagecoach.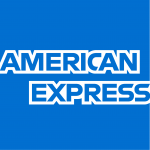 Over time, American Express expanded its offerings to include financial services, such as money orders and traveler's checks, before introducing its charge and credit card products and a variety of travel-related services.
The company has made several important acquisitions over the years, such as Shearson Loeb Rhoades, IDS Financial Services, and Lehman Brothers. These acquisitions have helped to shape the company into the comprehensive financial services provider it is today.
Despite its successes, American Express has also experienced some notable failures, such as the introduction of the Optima credit card in the late 1980s and the launch of the Blue card in 1999. Both of these products failed to gain widespread adoption and were eventually discontinued.
Like many companies in the financial services industry, American Express has experienced data breaches over the years. One of the most significant data breaches occurred in 2013, when hackers gained access to the company's database and stole the personal information of millions of customers. American Express responded by offering free credit monitoring and implementing additional security measures.
The responsibility and respect
American Express is known for its high-end charge and credit card products, offering exclusive rewards and benefits to its customers. The company has also established a reputation for reliability and security, which has helped to build customer trust and loyalty.
Overall, American Express has played a significant role in the financial services industry, providing customers with a wide range of products and services and helping to shape the way we think about money and financial transactions.
American Express has also been known for its corporate social responsibility initiatives. The company has a longstanding commitment to supporting local communities, and has invested in a variety of programs and initiatives aimed at promoting education, environmental sustainability, and other important social causes.
Furthermore, American Express has established itself as a leader in innovation, continuously developing new technologies and digital solutions to enhance the customer experience. For example, the company has introduced mobile payment options, online account management tools, and other digital features designed to make it easier for customers to manage their accounts and make transactions.